9 East/I35 Bridge – Norman Oklahoma
The SH9 East bridge aesthetic design plan is one of 8 consecutive bridges fabricated by CFL along the I-35 Corridor in Norman, Oklahoma. The design scheme follows a pattern of a stylized thunderbird and Native American Motifs as well as aquatic influences derived from water elements in and around the area. The design keeps in line with the Art Deco flavor of other bridges in the same I-35 Corridor.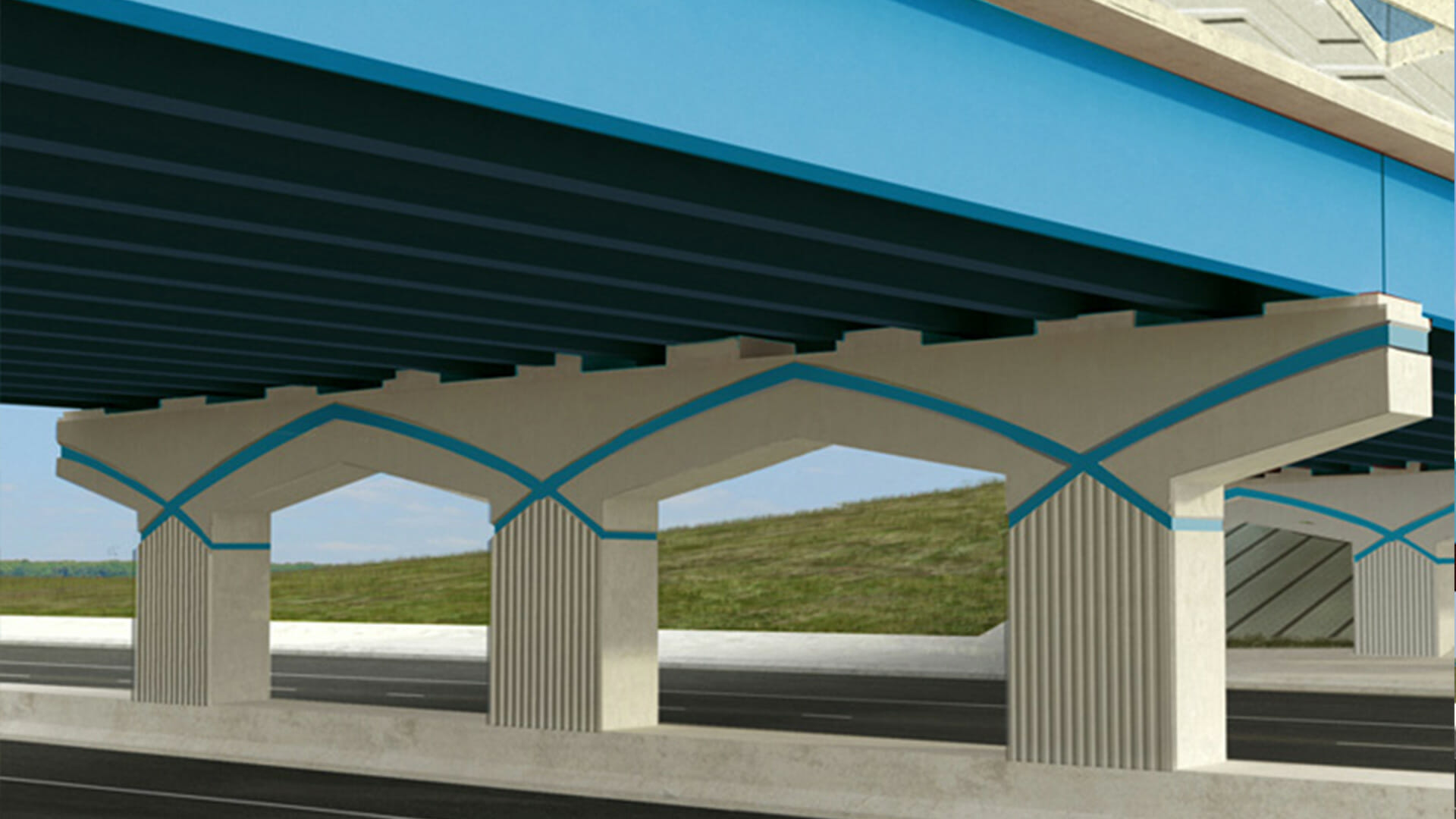 2015 Arizona DOT Partnering Excellence Award
In the spring of 2015 Creative Form Liners in conjunction with Creative Design Resolutions, were recognized for there partnering excellence by the Associated General Contractors. Since 1993 and the National Partnership on Highway Quality also recognizes excellent partnerships bi-annually. ADOT partenering AwardIn 2005 the Partnering Advisory Committee formed a partnership to develop the Arizona Transportation Partnering Excellence Award criteria, materials and selection process. This committee is made up of Arizona stakeholder groups who use and encourage the use of Partnering. A creative and innovative "edge" is critical to business success. Collaborative teamwork that achieves measurable results through agreements and productive working relationships is more important today than ever before. Today, resources and time are precious. Successful partnerships conserve resources and allow for creative solutions. Any team recognized for this prestigious award will be assessed for their current practices and relationships. Partnering is defined as "a formal process of collaborative teamwork to achieve measurable results through agreements and productive working relationships". A quality that Creative Design Resolutions has built on since it's beginning. Recognized for our Tangible deliverables of a formal Partnering process may include a communications and roles matrix, a charter (mission, goals and guidelines), an issue resolution process and agreements, action plans, evaluation methods, meeting follow-up and reporting.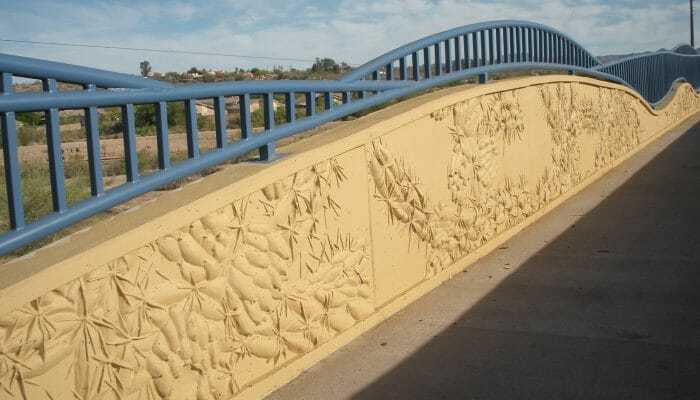 2015 Over $20M Project of the Year Award
Creative Design Resolutions award winning project and team were also acknowledged by the South Arizona American Public Works Association (APWA) with the 2014 Public Works Project of the Year Award for Transportation Projects over $20M.
The APWA says of their award that it was "established to promote excellence in the management and administration of public work projects by recognizing the managing agencies consultants, architects, engineers, and the contractors who, working together, complete public works projects. "The La Cholla project is a stunning example of public art in infrastructure. Along with this award the La Cholla project also won the International Partnering Institute's 2015 John L. Martin Partnered Project of the Year Ruby Award, Southern Arizona Chapter of the American Public Works Association's Project of the Year for Transportation under $20 million, Arizona Association of General Contractor's 2014 Build Arizona Award, in the Public New Highway Construction, projects over $10 million, and the 2015 Timothy M. Ahrens Partnering Award for its La Cholla Boulevard improvement project for a total of five prestigious awards.