Bridge public art designer Steven Weitzman speaks with Oklahoma Governor Mary Fallin and Norman Chamber of Commerce president Scott Martin following the dedication ceremony for the Lindsey Street bridge over I-35 on Friday, October 27th, 2017 in Norman, Oklahoma.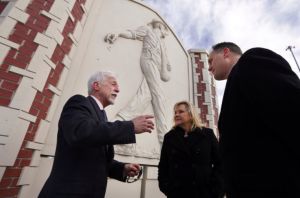 Photos by Steve Sisney, The Oklahoman.
See the full gallery here.